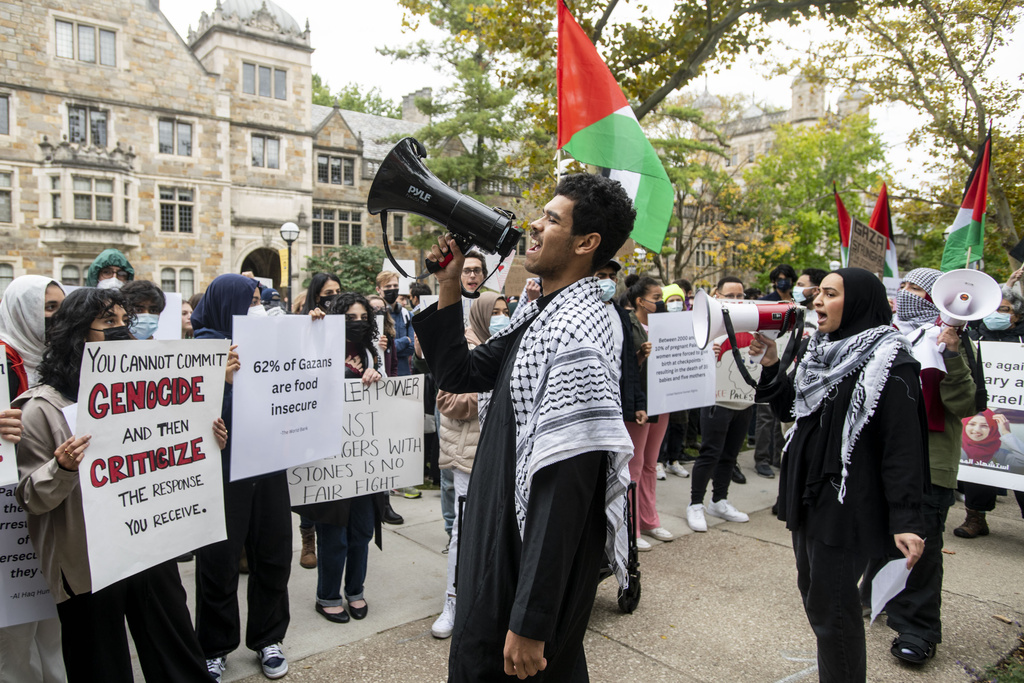 The ignorant anti-Israel displays on many college campuses are all driven by one thing: fear.
College administrators are afraid of radical left students and faculty, so they allow them to run wild. What else explains the mealy-mouthed statements issued by Penn, Harvard, UCLA, NYU, and many others? It is shocking.
When a terrorist group murders more than a thousand civilians, there should be universal condemnation. There are not two sides to the story. Murder is murder. Hostage-taking is terrorism.
You expect some foolish, callous behavior from immature students but not from administrators and faculty who are supposed to be guiding them to productive and positive lives. But in today's cancel culture, the students hold power and can get people fired. The shout-downs of conservative speakers, the kangaroo courts dealing with allegations, and the acceptance of destructive leftist demonstrations are all indicators of colleges out of control.
Here's a vivid example. Marist College is a small institution on the banks of the Hudson River about 90 miles north of New York City. The school was built by the Catholic Marist brothers, whose collective vision was a place where children of working-class parents could achieve a college degree.

O'REILLY AND LELAND VITTERT DISCUSS HAMAS SUPPORT ON NEWSNATION
I graduated from Marist with a BA in history. It was a great place; I made lifelong friends and went on to earn Master's Degrees from Boston University and Harvard.
But the Marist College I attended is gone, replaced by a woke, leftwing campus where if you don't toe the liberal line, you had better watch out.
The president of Marist is Dr. Kevin Weinman, who was hired away from the ultra-liberal Amherst College in Massachusetts. Marist selection committee members praised his emphasis on diversity, equity, and inclusion in statements following his taking the job.
Soon after the Hamas murders, Dr. Weinman issued a statement that said he was "grappling" with the attack.
Grappling? What kind of weasel word is that? Grappling with what? Hamas has killed thousands of innocent people over the years. Does Dr. Weinman not know that? He should have clearly repudiated Hamas. He did not.
This is insulting to every Marist student and graduate. Grapple with that.
Developing honest and courageous leaders is the mandate of all higher learning institutions. But what we have now is a bunch of politically correct cowards in charge of many schools.
Enough.
Higher education in America is in line for a total overhaul. The woke faculty members will never wake up. They need some accountability, and that can only be done by alumni donors.
Don't give them a dime.
Sign up to be a Premium or Concierge Member on BillOReilly.com. Honest news and analysis are vital during these uncertain times. Sign up here.